Use iTemblor to explore the relationship between acceleration you impart on your phone and earthquake shaking intensity, based on the Modified Mercalli Intensity (MMI) scale.
iTemblor is a free mobile application available on the Apple app store for the iPhone and iPad . You can find it  here.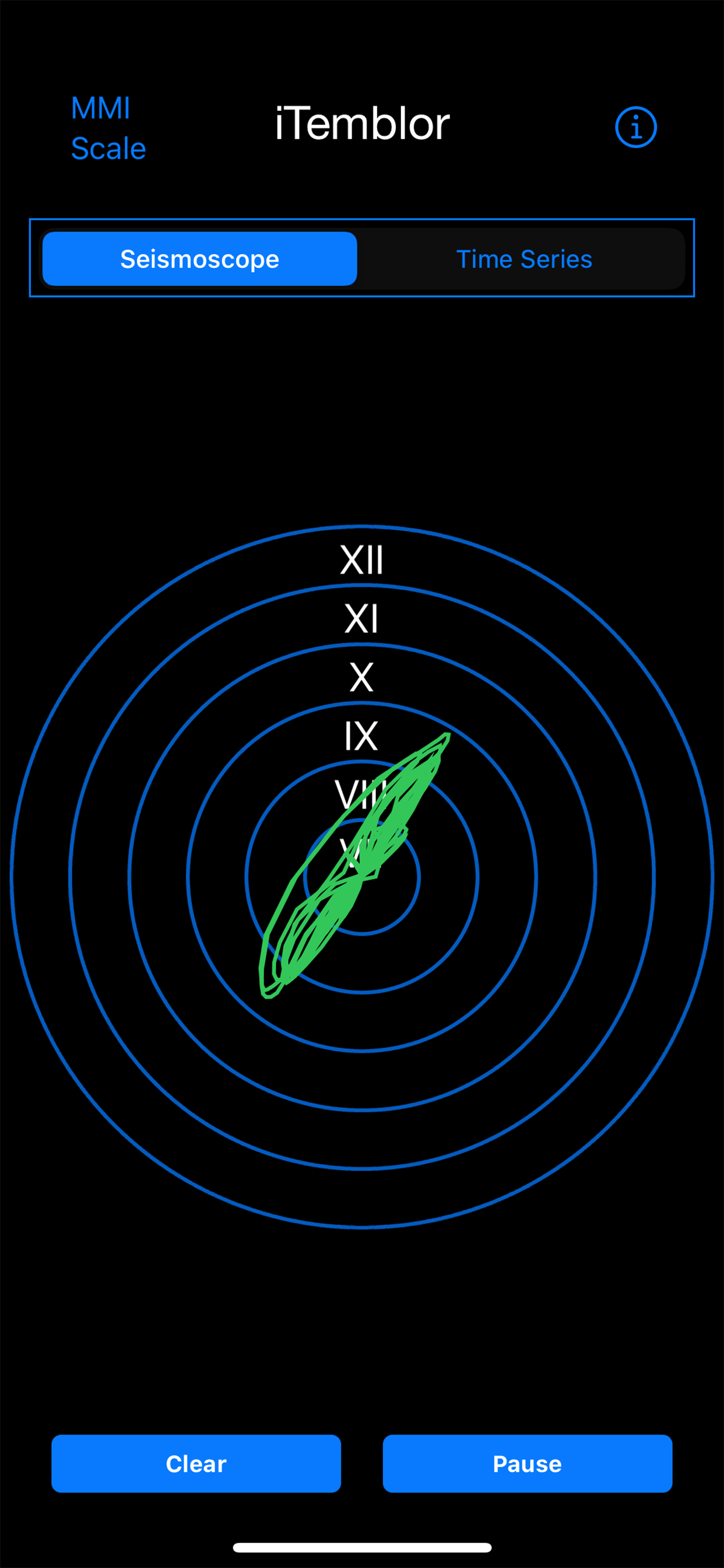 While the familiar Richter earthquake magnitude relationship (and others) scale with recorded ground movement, the MMI scale is a qualitative or observational scale of earthquake shaking intensity developed for comparing earthquake effects in locations where there are no seismographs.
iTemblor is designed to provide fun and interesting correlations between the accelerations you impart on your iPhone through shaking and earthquake intensity. Efforts have been made to create generalized and realistic representations using published empirical data.
Earthquakes are very complex and variable processes, therefore, iTemblor results should be viewed as approximate at best and be used for educational and entertainment purposes only.
---
Support
For questions or support contact us at seismology.rocks@protonmail.com
---
iTemblor Privacy Policy
iTemblor does not collect, record or transmit any data whatsoever, personal or otherwise. We do not know who you are or how you interact with the app.